Contact Information
P.O. Box 336
386 Myers Moon Road
Monterey, Virginia 24465
(540) 468-2639 – During Fair Week
For questions prior to the event, email
Ride Ticket Prices & Open Times
Rides & Concessions by: Valley Amusements
WEDNESDAY: "Family Night"
HOURS: 7 pm to closing
TICKET SALES BEGIN: 6:30 pm
REDUCED PRICE: $6 for "Ride All Night" wristband
THURSDAY – FRIDAY
HOURS: 6:30 to closing
TICKET SALES BEGIN: 6:00 pm
PRICE: $15 for "Ride All Night" wristband
SATURDAY
MATINEE HOURS: 1 – 5 pm
TICKET SALES BEGIN: 12:30 pm
PRICE: $10 for Matinee wristband
EVENING HOURS: 6:00 to closing
TICKET SALES BEGIN: 5:30 pm
PRICE: $15 for "Ride All Night" wristband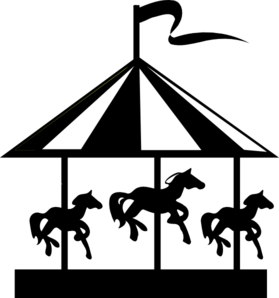 Some Other Little Things to Remember:
All barns to be closed at 11:00 pm nightly. Gyms to be closed at 10:30 pm nightly.
Handicap bathroom facilities available in Elementary School.
Only authorized personnel allowed on the fairgrounds after 12:30 am unless grandstand event exceeds this time.
NO blankets can be left overnight for reserved seating! This includes grandstand seating and portable bleachers. Grandstand gates open at 5 pm on Wednesday and Thursday, at 4 pm on Friday, and at 4 pm on Saturday for seating.
No dogs allowed on fairgrounds except during the dog show and only at the dog show area. Handler is responsible for feces clean-up.
No camper parking on the grounds except for one barn manager and amusement company.
NO ATV, golf carts, UTVs, bicycles, skateboards, foot scooters, or the like allowed on the grounds except for authorized personnel. No drones allowed in fairgrounds air space.
Fair Office telephone number during Fair Week is (540) 468-2639.